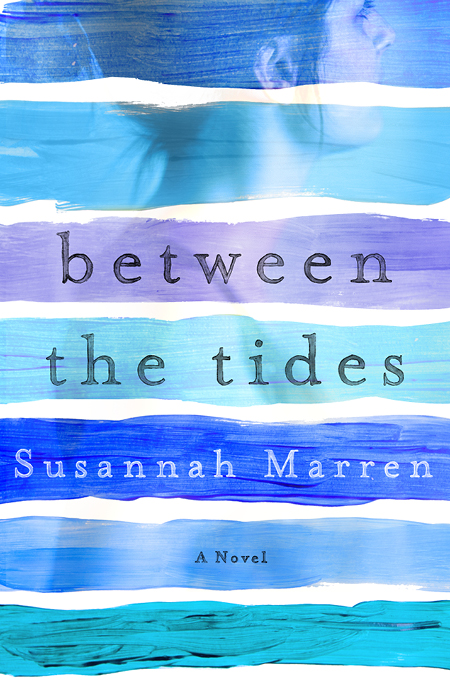 Though Lainie Smith Morris might never have been entirely sure what she wanted for herself, she knows that she loves what she has: four beautiful children, a handsome surgeon husband, a stunning Upper West Side apartment, and a toe in the door of the downtown art scene. But this life she has built is shattered when her husband Charles announces that he has accepted a job in Elliot, an affluent New Jersey suburb, and that the family must relocate. Heartbroken, Lainie dutifully leaves behind the life she has known to stand by the man she loves.
Yet even as she tries desperately to regain some semblance of structure for her family and a sense of peace for herself, Lainie continues to flounder—until, serendipitously, she reconnects with an old friend/rival turned current Elliot resident, Jess Howard. From their college years together, Jess remembers Lainie as the girl who had everything—the talent, the beauty, the quiet elegance, the unearned and unwanted popularity—and she is now pleased to demonstrate her own hard-won social superiority by helping Lainie find her place in the community. But what looks like friendship is quickly supplanted by a deception with earth-shattering impact, and Lainie is once again set adrift in shifting tides.
BUY NOW:
amazon.com | Barnes & Noble | IndieBound.org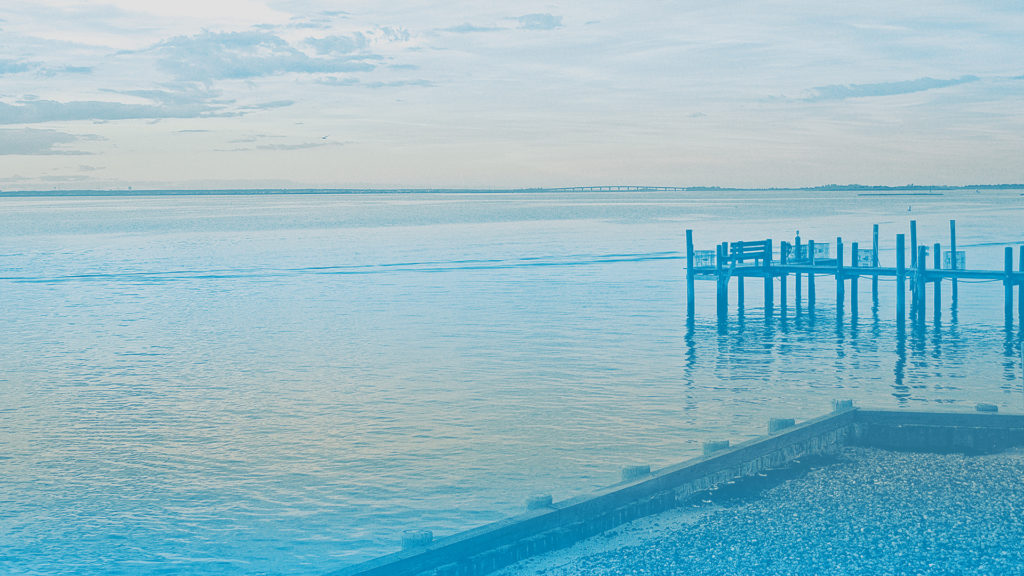 PRAISE
"…adultery, female rivalry, 'toxic friends,' marriage and motherhood. [Marren] taps those themes in her fast-paced first novel. Laine Morris, an artist and mom of four entrenched in the city, moves to an affluent New Jersey suburb where her surgeon husband lands a top job. Beneath a veneer of money and success, dark secrets threaten to destroy Laine's family." —The New York Post
"This week's must-read books" (July 18, 2015)
"Between the Tides is an engrossing, commanding debut from tremendous new talent, Susannah Marren." —Fresh Fiction
Read the full review at FreshFiction.com
"The hauntingly beautiful prose is what readers will admire most from this debut author. Her way with words is exceptional." —RT Book Reviews (4.5 stars)
Read the full review at RTBookReviews.com
"Told in a way that's both riveting and amusing, Marren's familiar storytelling makes you feel like you're hearing the latest gossip over a glass of summer sangria." —Avenue Magazine
Read the full story at AvenueMagazine.com
"Susannah Marren's breathtaking debut novel of a woman lost and found, a marriage unraveling and the unbreakable bond between a mother and her soul mate daughter pulls the reader along with the stealth and power of an irresistible undertow. What seems initially a witty expose of the travails of an upper middle class wife reveals itself to be an elemental tale of loss and sacrifice that captures with gut wrenching clarity the humbling fragility of life." —Susan Fales-Hill, author of Imperfect Bliss
"Between the Tides is written with a deep knowledge of the human heart. Susannah Marren knows about the shameful secrets and betrayals that can lurk beneath perfect-seeming lives. But she also knows about the mysteries of love and how, under its influence, we can become better versions of ourselves." —Rebecca Goldstein, author of the national bestseller 36 Arguments for the Existence of God: A Work of Fiction
"If your husband forces you to move to a Stepford-like suburb rife with aging Mean Girls, hot-and-cold running status symbols and attack retrievers—don't. In an engrossing debut, Susannah Marren skillfully dissects the dark side of The American dream. A fast-paced story of ambition, betrayal, and the fragility of dreams and marriage bonds." —Sally Koslow, author of The Widow Waltz
"In a page-turning, commanding novel, two women's voices ask us to reconsider the definition of family and the impact of our homes on each family member. We are drawn into a haunting and tension-filled pull between loyalty and betrayal, and in the end, what each of us owes ourselves." —Holly Peterson, New York Times bestselling author of The Manny and The Idea of Him
"What does it cost an intelligent, creative woman to give up the life she has made for herself to follow her husband and his career into the heart of the American dream? And what dark secrets might lurk, concealed behind the scenes of that affluent picture-perfect suburb where every man is a success and every woman seems to be a beautiful winner at the game of life? In her haunting new novel Between the Tides, Susannah Marren peels away the layers to reveal the true price of marriage and conventional family life for a woman who must decide how much of herself to sacrifice in the name of love." —Leslie Bennetts, author of The Feminine Mistake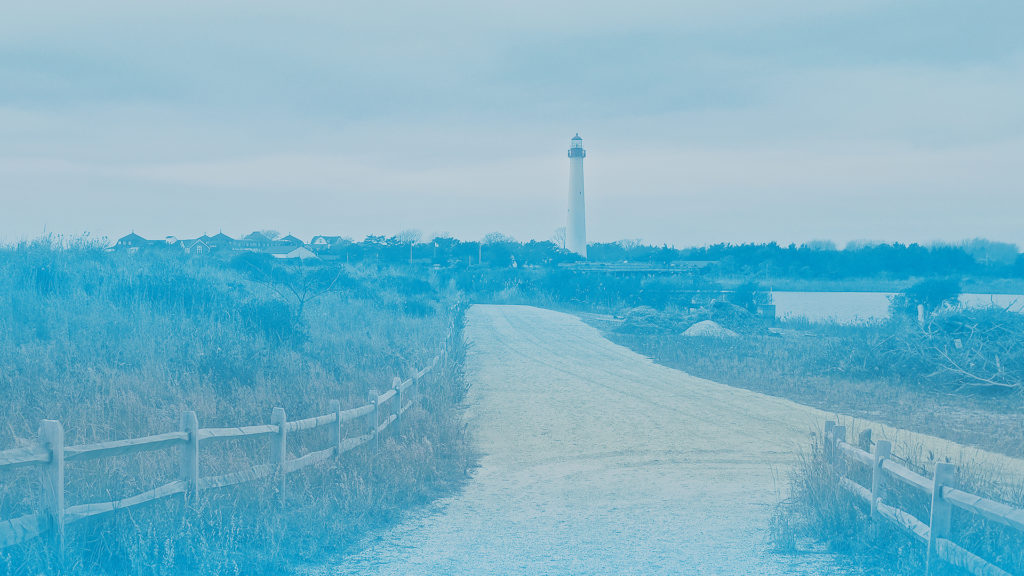 REVIEWS FROM INDEPENDENT BOOKSTORES
"Between the Tides is a stunning debut novel. A family's move from New York City to an upper middle class New Jersey suburb wreaks havoc with several family members. Lainie, wife, mother, one time artist, finds suburban life stifling even with help from an old friend who "knows the ropes". As Lainie rediscovers her artistic talent she faces a horrific betrayal. A wonderful thread of magical realism runs through the book and enriches the novel. I look forward to Marren's next book." —NORTHSHIRE BOOKSTORE (MANCHESTER, VT)
"Between the Tides immediately sucked me into Lainie's changing world of geography, marriage, and friendship. Susannah Marren has presented us with the perfect beach read just in time for summer!" —CHESTER COUNTY BOOK COMPANY (WEST CHESTER, PA)
"On its surface, Between the Tides is about being trapped between the two worlds of adulthood and independence, but as Susannah Marren pulls us into the deep end, we find ourselves caught right along with her characters, swimming against tide pools of longing and passion which life presents them." —BEAR POND BOOKS (MONTPELIER, VT)
"Lainie thought she wed her best friend, but 15 years later finds herself with four children and an ambitious surgeon husband who may have only married her so that he would have a beautiful family to show off. The hardest blow was when he took a new job at a hospital in a wealthy town far away from her beloved New York City, and especially for the continuation of Lainie's career as a small but noted painter. The worst for her was that she was no longer near the ocean; water is her physical need and her artistic muse. She is overwhelmed out in the burbs. But she ran into someone she knows from high school and college. She thinks Jess is still a friend, but it seems that Jess has been seething with jealousy, and she decides to get even for teenage jealousies. Each woman has a clear voice in this book, and it makes for interesting reading. The battle starts with secrecy and ends in disaster (or is it an escape?). It's hard to stop reading once you get started, so find yourself a cozy chair and a "Don't Disturb " sign on the door before you jump into Lainie and Jess's story." —TATTERED COVER BOOK STORE (DENVER, CO)
"In Between the Tides, Susannah Marren has written an intricate story exploring the issues of love, loyalty and betrayal. The tension between what women owe themselves versus the obligations to the 'others' in their lives is explored with surprising consequences." —THE HICKORY STICK BOOKSHOP (WASHINGTON DEPOT, CT)
"Susannah Marren's debut is a beautifully written and masterfully crafted insight into the highly competitive suburban American Dream. Lainie Smith Morris's life in NYC is everything she had hoped it would be, but when her husband accepts a job in suburban Elliot, New Jersey, her life starts to unravel and everything she once held secure falls away. Her husband, Charles, adapts to life in the suburbs smoothly, but the transition for Lainie is anything but. Marren's novel is bone-chillingly real and leaves you wondering how well you know your neighbors, yourself or your spouse." —MCLEAN & EAKIN BOOKSELLERS (PETOSKEY, MI)
"In this compelling and thought-provoking debut, Susannah Marren explores the complexities of marriage, female friendship, and betrayal in a way that allows sympathy for all characters involved, while keeping you glued to the pages until the unexpected and moving end." —MAGERS & QUINN (MINNEAPOLIS, MN)
"Lainie Morris is surprised and upset when her husband, Charles, suddenly wants to uproot the family and move to New Jersey where he has already accepted a job at a hospital. Lainie is content in New York City with her four children, handsome surgeon husband, and her friends. But she wants her husband to be happy so she is off to New Jersey and a new life in the suburbs.
Charles adapts easily to life in the suburbs. But not so for Lainie. She doesn't like it one bit. Then one day she reconnects with an old friend who has also become an Elliot resident. At first, Jess helps Lainie feel more at home, encouraging her to hone her skills as an artist. Lainie soon learns that Jess is not a true friend and discovers the impact of betrayal. Lainie finds the move to the suburbs has turned into a search to find a new home ground in the changing areas of marriage, family, career, and friendship.
"Between the Tides is Susannah Marren's first novel and it is a terrific page-turner! Long after the book has ended, the reader will be haunted by thoughts of Lainie, Charles and Jess, and may even think twice about some of their own friendships. Between the Tides is a book every woman should read. Susannah Marren is a wonderfully talented addition to the fiction genre!" —CLASSIC BOOKSHOP (PALM BEACH, FL)
"Susannah Marren's intriguing story Between the Tides uses her two alternating narrators to build tension a la Gone Girl or Girl on the Train. The novel exposes the shattering effects of leaving New York City and a thriving artistic career for the suburbs of New Jersey. It is a story of love and rivalry and explains why even today, careers are put on the back burner." —THE CORNER BOOKSTORE (NYC)
"Marren's debut novel deconstructs the American dream by taking the 'perfect' Morrises and showing how they unravel when one member's selfish decision uproots the whole family and dumps them in a Stepford-esque town full of cliques, jealousy and old frenemies." —KING'S ENGLISH BOOKSTORE (SALT LAKE CITY, UT)
"Between the Tides is a stark look at toxic relationships, friendships, and parenthood. Lainie Smith Morris is a New York City artist who finds herself transplanted to New Jersey against her will, thanks to her husband's new job. Lainie struggles to sustain her family, marriage, career, and friendships, only to find herself adrift and betrayed. Susannah Marren pulls no punches as she examines the conflicts many women face as they try to keep the peace, make the best of a situation, and play their intended roles within a marriage, often at the cost of losing sight of who they are themselves." —BOOKS & BOOS (COLCHESTER, CT)
"Between the Tides takes us into a world where women are hemmed in by the same wealth and social structures that define the ultimate American dream. On the surface this is a story of love, betrayal and lost dreams. However, there is a strong undercurrent that forces us to examine an ongoing struggle for women – assert themselves and find personal fulfillment, or acquiesce to expectations set by their society at the risk of disappearing." —THE BOOK GARDEN (FRENCH TOWN, NJ)
"An artistic mother and her four children are transferred from their pleasant life in New York City because her husband, an orthopedic surgeon, has a job promotion he cannot turn down in nearby New Jersey an up and coming suburb. Gone are the things in their live that they found security in. The suburb has its own rules. Now, think Stepford Wives, and you are ready for the roller coaster ride of your life." —WESTWINDS BOOKSHOP (DUXBURY, MA)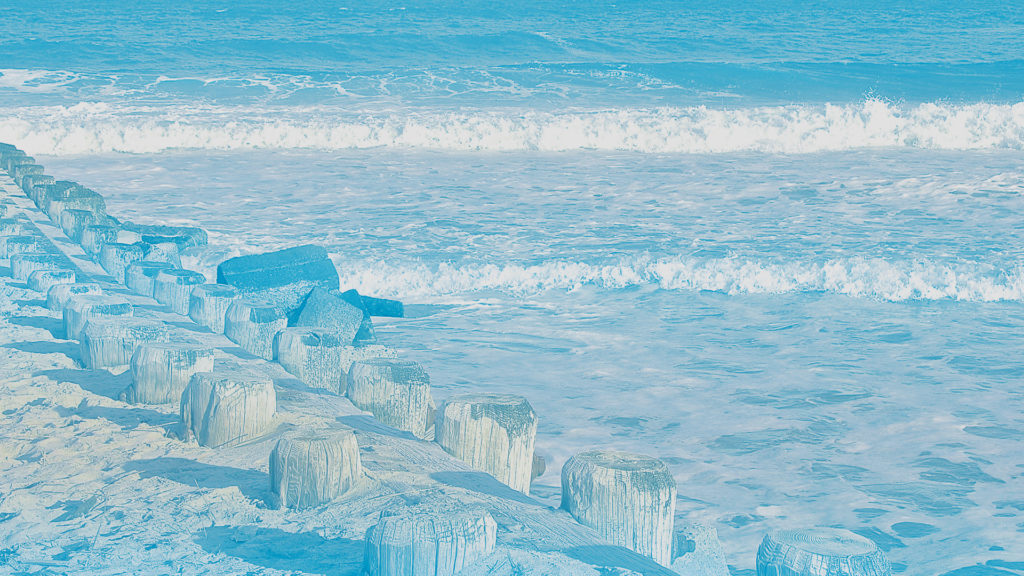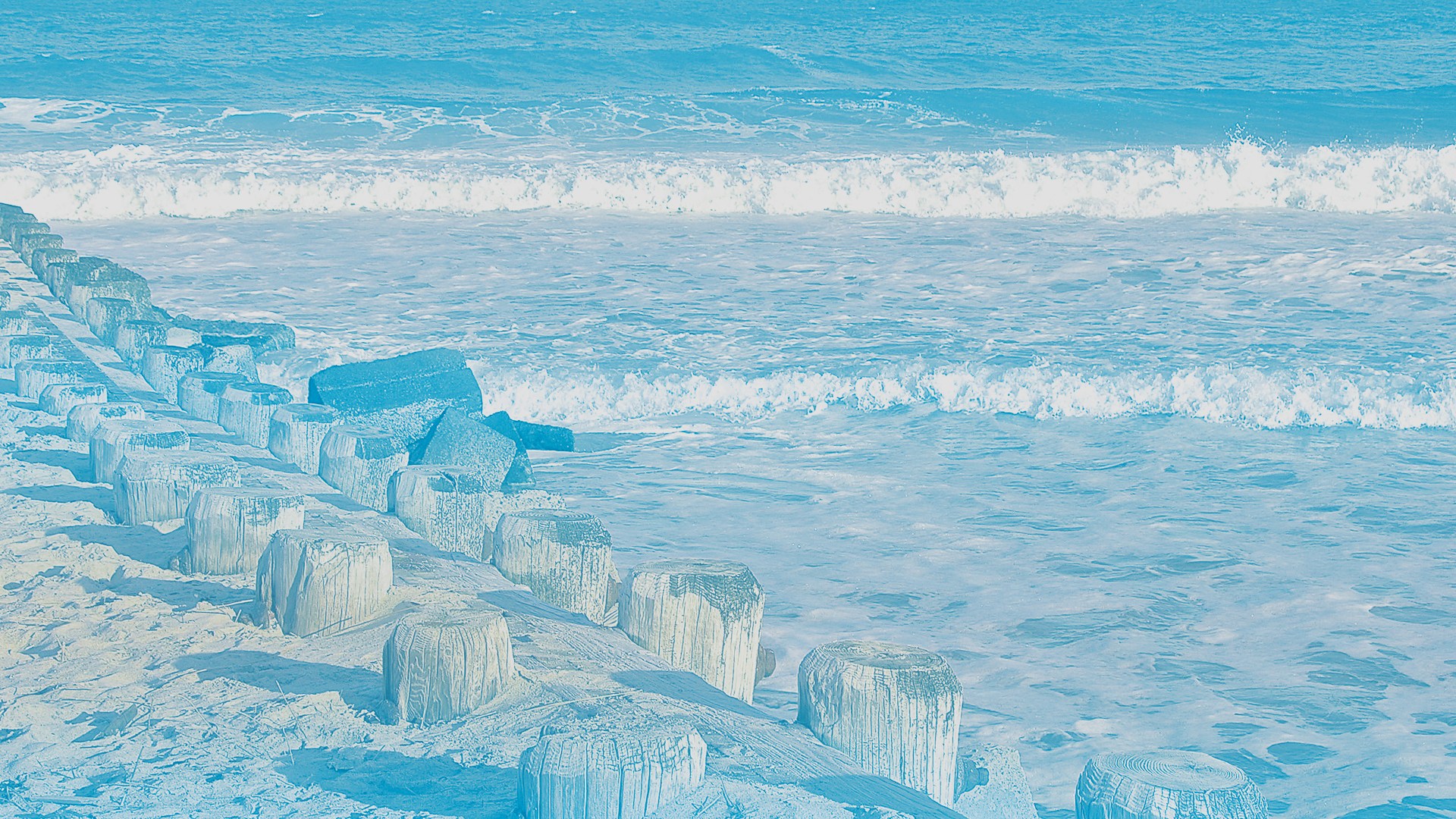 DISCUSSION QUESTIONS
1. Why does Lainie stay with Charles and not resist the move out of the city to Elliot, New Jersey?
2. Did you understand how trapped Lainie felt despite the fact that her life was one that many women would appreciate?
3. A theme of the novel is the mother/daughter bond. Why does Matilde feel so responsible to Lainie?
4. Another theme is loyalty—to oneself, to one's children, to one's spouse. How would you have dealt with each of these scenarios?
5. What are your thoughts about the notion of unexpectedly falling in love—of eros taking over your life—although you are married or in a committed relationship?
6. Do you believe that Charles understands Lainie and is able to see her in the same light that Matilde sees her?
7. Had the Morris family not made the move to Elliot, would they have remained intact?
8. What is your opinion of Charles as a husband and father?
9. Mrs. Higgins comes into the story too late to be a savior, yet she surely tries. How do you view this character?
10. Were you surprised to learn Jess' secret? How do you think Lainie and Charles affected her decision?
11. Discuss Lainie and Jess's complicated friendship. How is it possible that they care about each other, judge each other and ultimately free each other?
12. The end is left to the reader's perception. What do you believe happens?